I see a Blue Horizon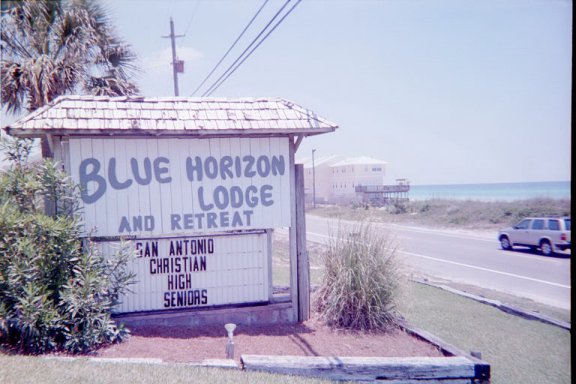 Welcome to our little coastal paradise. Apparently Blue Horizon resorts is open to church groups across the country for trips, retreats, et cetera. I highly recommend them. I myself liked the location, the staff were courteous and helpful yet not in your way, and, finally, it was just cool.
Obviously, we spent a lot of time just hanging out at the Blue Horizon. It was casual, comfortable, and everything else that makes hanging out fun. If we weren't at the beach and if we weren't at a scheduled event, we were simply having a good time at the place we stayed. Hence, except for the cruise, the most pictures en masse were taken here.


IN FACT, there were even camera wars...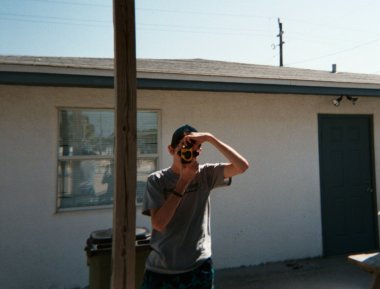 Yes sir, we spent much good time at Blue Horizon, doing a variety of lacksadaisical things:




Eating

Perhaps the most important of all pasttimes. Except for that Italian dinner and for our cruise dinner, we ate at our lodgings. The food was good, especially the night we grilled it ourselves.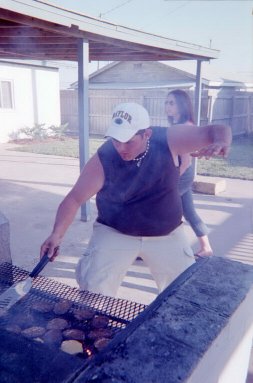 Here were our master chefs. They did most of the work until I took over so they could eat. Apparently, they brought out the best in the burgers and the burgers brought out what many of my classmates considered the worst in me. :)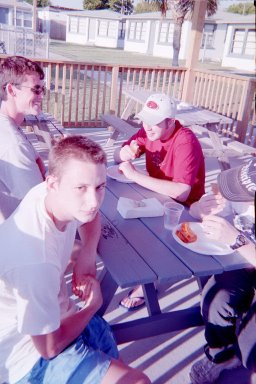 Here we see some early comers enjoying the fruits of Chuck and Rex's labors. Yes sir, those were some mighty good burgers. yessah...thosersahmiyegoobrrgrs....mieygoobrrgrs! heh heh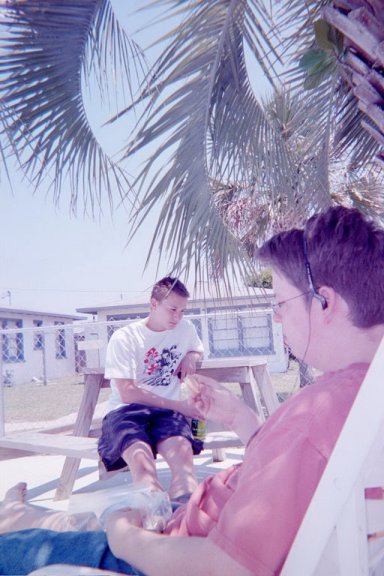 Perhaps the greatest meal was when we fended for ourselves (I don't remember what day or for what reason we had to pack a lunch). We went over to the local gas station/grocery store and bought some nice, cool Vanilla Coke. Then we set up stereo speakers around the pool (Snatch soundtrack...or was it Ocean's Eleven?) and simply enjoyed ourselves.....ah...it was great!





Sleep...or Lack of It



Most of the time when we could have been doing this: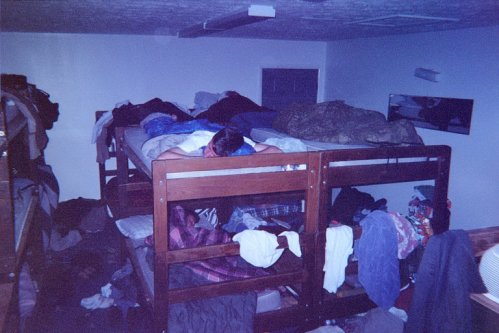 We were doing all sorts of other things. I mean, who can afford to sleep more than 4-6 hours when there's so much vacation to enjoy?!


Fo-exammo,affaduhhombuggafiahscoh,minnyprobmwidangrafranrusselendahhahbeanthrowduponnaroofah!Ayehaddahclimeuppaonnagrlsroofahtuhgettamahhah!HersahpicshahKirdenwhendaIsnuckauppagrlsahroofahtuhgettamahhah: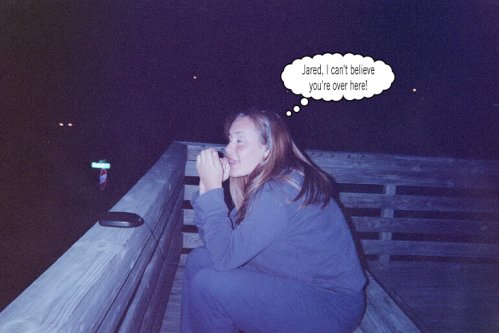 We did all sorts of things! We had meetings...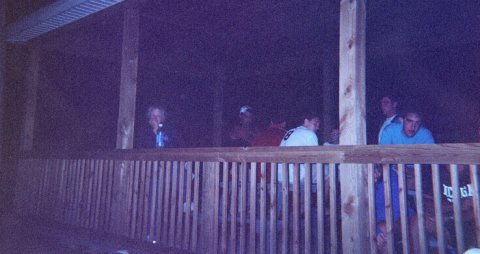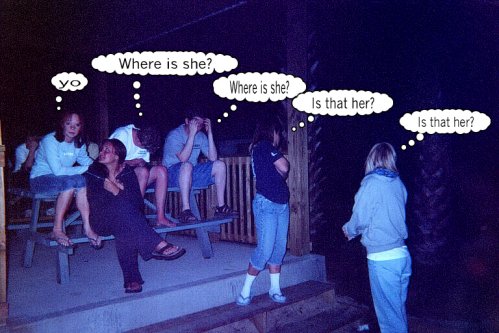 We had worship...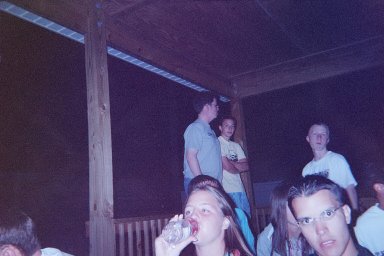 We hung out...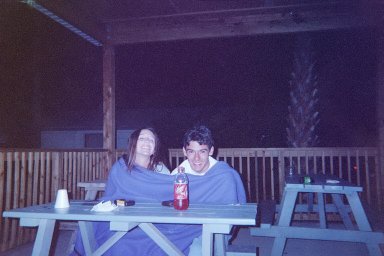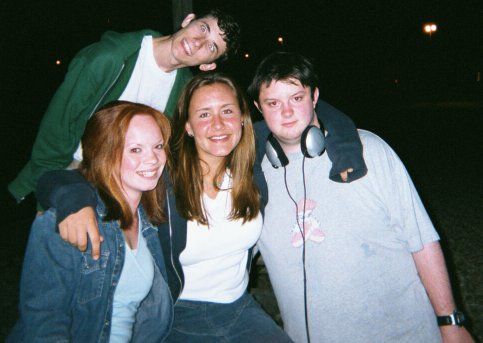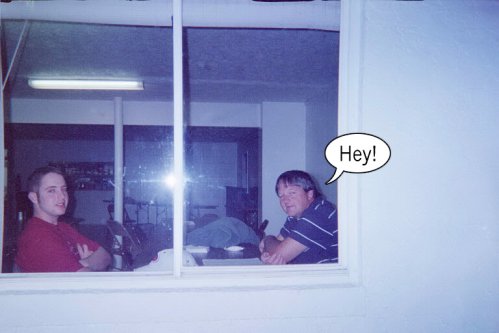 ...but mostly, when we should have been sleeping, we played MAFIA!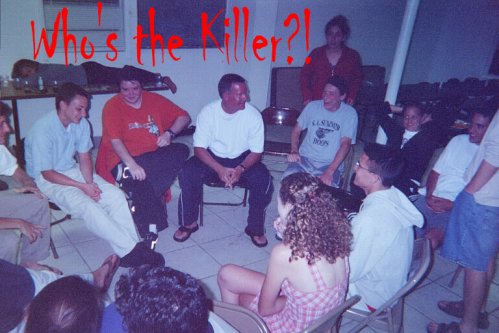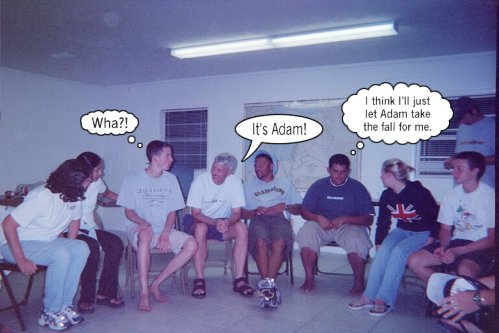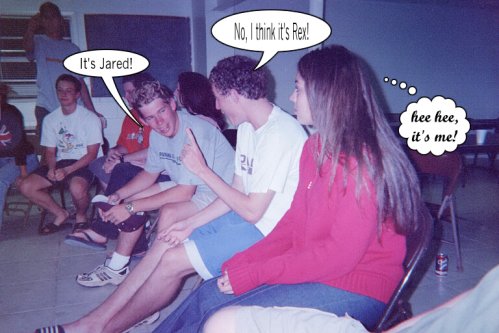 Just Hanging About...


Yes sir, there was a lot of heavy duty loitering going on.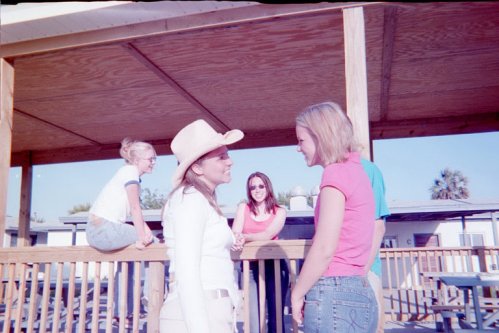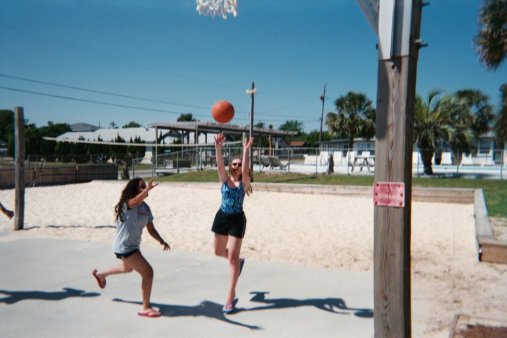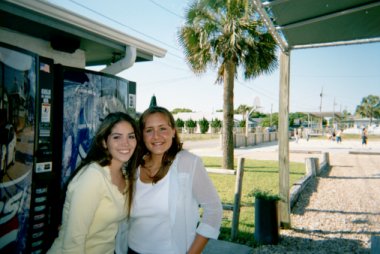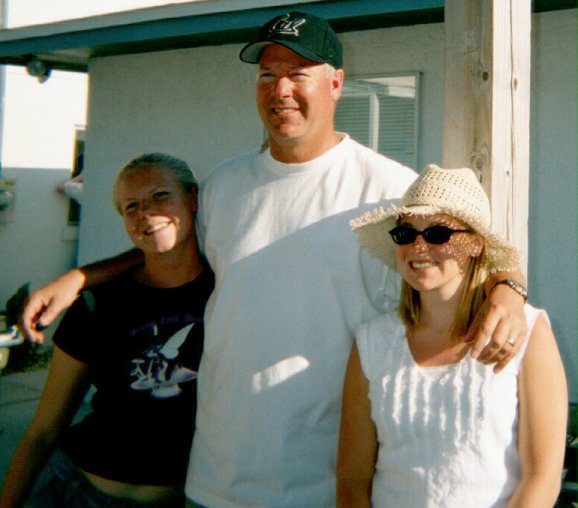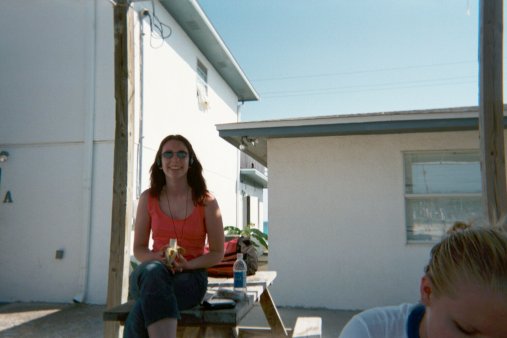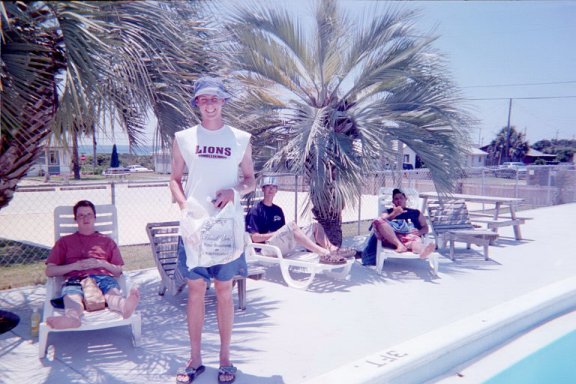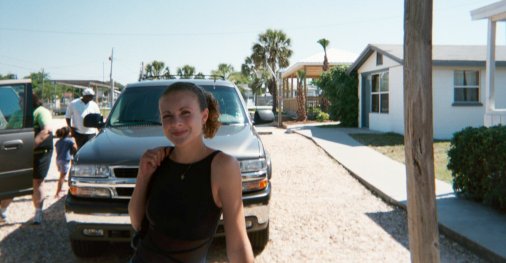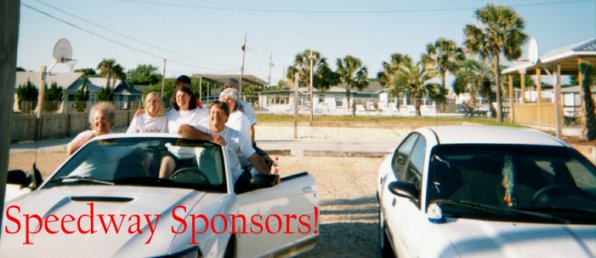 A Launching Pad


We also used Blue Horizon to prepare to go other places. This aspect of our lodgings played a big part of our trip but a little part of our photographs.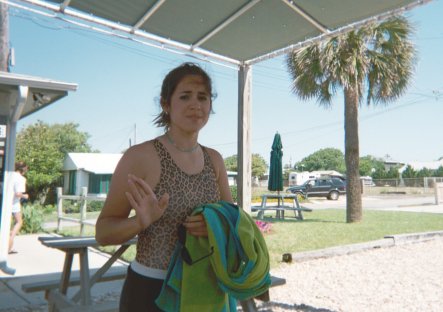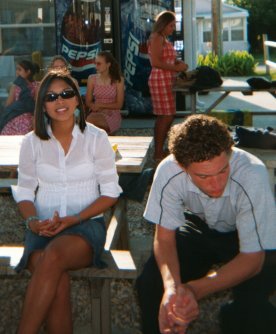 Here on the left you see Linda and Kenny waiting for everyone else to finish preparing to go on the cruise. I think this is a pretty good picture. Bryon Farris' work, actually.