Welcome to the Headquarters of my Internet Empire. Currently, there are 6 other stations devoted to complete domination of the World Wide Web! Visit them at the Links below. The Internet Empire is under major construction, which will probably proceed at the rate of normal government work. But however slowly that may be, the Internet Empire will be constantly expanding for total control of the Internet! Check back at Headquarters to see what's new.

Virtually, an empire is being created as you read this very sentence. The Emperor wishes to expand his empire until it controls *ALL* the internet. (Sites found offensive to the Emperor will be nuked.) If you wish to become affiliated with The Empire, Email the Emperor. Yesterday Emperor Jeb's Kingdom, today the internet...tomorrow the world! After expanding to control the internet, the Emperor will use his vast loyal army and tactical mind to expunge all penguins, Communists, and volpicules (but I repeat myself repetively) to Antarctica.


Latest Update was on July 30, 2002
30 July 2002: 'The Ellis Factor' became a part of the Internet Empire!
30 July 2002: The Internet Empire Experienced a Face-Lift

Emperor Jeb benevolently rules this Internet Empire. All of his subject are fanatically loyal to him for this reason. Plus, he's just an incredibly lovable guy! He wisely governs his subjects and treats them with kindness and equality. The Emperor's vocabulary is a bit lofty for the hoi polloi, but that's part of his charm. Many young princesses admire him and fight amongst themselves to present themselves before him, but the Emperor has yet to choose an Emperess. His interests include staying physically conditioned, strategy and other games (to keep his strategic mind sharpened), writing, drawing and cartooning, creating websites, reading, war games and paintball (to keep his battle skills sharpened), socializing with his peers, benevolently ruling his subjects, and many others. Click here to read about a somewhat normal day for Emperor Jeb. You may also Email the Emperor if you have an important matter to bring to his attention. Realize that he is often busy with affairs of state and may not be able to reply quickly.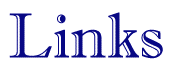 Ille Latro's Outpost (Unavailable)
Ille Latro successfully burned down his AOL Outpost. However, he has plans for setting up his own site, which will, of course, be part of the internet empire. Look for "The Bandit's Lair" coming in 2003.


La Resistance


http://savemankind.tripod.com/
La Resistance is dedicated to the thwarting the advancement of the volpicules, the evil organization of women out to destroy men, and to the dissemination of information to protect men from volpicular plots. With so many princesses out there throwing themselves at the Emperor, and with so many volpicules wanting to claim the Emperor's throne, an organization as noble as La Resistance is invaluable to Emperor Jeb. In fact, La Resistance's guerrilas, GAVROCHE, are affiliated with the Imperial Army.



The Ellis Factor


http://angryscotsman0.tripod.com/
Emperor Jeb says: "At the Ellis Factor, you can get a whole lot of everything -- in very small amounts." The Ellis Factor is your source for news, weather, and e-commerce, all of which is made interesting by the Ellis Factor's unique perspective. Read up on the issues of our times in the editorialized sections. And if you have connections -- as Emperor Jeb does -- you may even take a peek into the "Friends" section where there is a daily Scotty Log.

Latin Pick-Up Lines
A fascinating webpage where you can read pick-up lines (some corny, some good) in Latin!

Strategy & Conduct in the Field
The beginning of an indepth expository on how one should conduct himself in the field by oneself or in small groups.

The Emperor's Poetry
Emperor Jeb has written some poetry. If you're into that, a couple are available here. Perhaps more will be added.

Emperor Jeb's Guestbook
Sign Emperor Jeb's guestbook, or view it here.



The Calvin & Hobbes Jumpstation
http://www.theheartofgold.org/jumpstation/
The Emperor loves Calvin and Hobbes

Stick Figure Fighters
http://members.brabant.chello.nl/~a.mert/fight.swf
If you wanted to see the coolest action sequence ever created, check out this page.

Lonestar Paintball and
Alamo City Paintball / Pipe Creek Paintball
The Emperor has declared paintball a noble sport. The above are his favorite two fields.

Excellent Artwork by the Emperor's Governor
http://icdweb.cc.purdue.edu/~curriea/

Merriam-Webster Online Dictionary
For those of you who don't follow the Emperor's grandiloquence...

Daniel is the Greatest
The homepage of someone whose ego is only rivaled by yours truly. He's a bit jealous that I have my own empire, but I think he'll get over it.

Princess Julianna's Page
One of those Princesses I know. She says I'm only "slightly worthy" to know her, but I'll let you decide...

The Bible Gateway
http://bible.gospelcom.net/
An extremely useful site that has the Bible in dozens of versions and languages.

The End of the Internet
Yes, the Emperor is so grand he has explored to the very End of the Internet! See it for yourself.
Last Update:
July 30, 2002
Thank you for visiting!
The Internet Empire
Est. June 2001