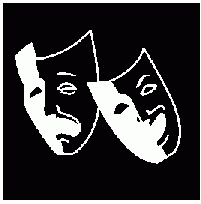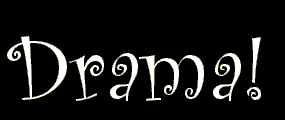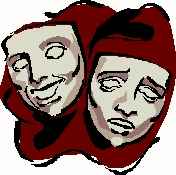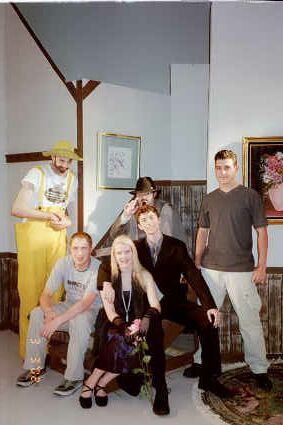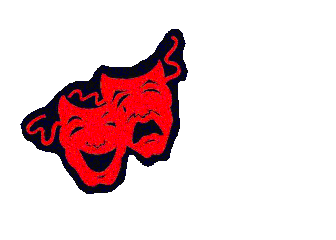 Hey all you SACS drama lovers! Here's some of my pictures from the drama club production of Absolutely Murder. Actually, these are not all of the photographs, so you ought to be sure and ask me in person to see all of them! However, the picture of the seniors above is in high demand, so now you all have at least a computer copy of it!
(For those of us who are technologically challenged, you right click at picture and then select "Save Picture As...")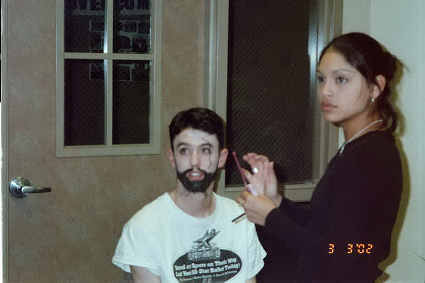 Linda gets Dave looking like the creepy coastal man that he is.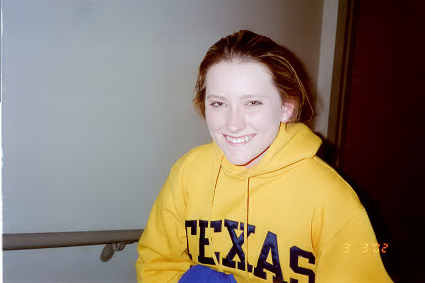 Adair gives her beautiful smile to the camera.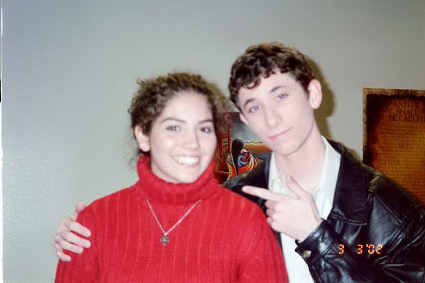 Lane Burrage privileges one of the make-up girls with a picture with him for her birthday.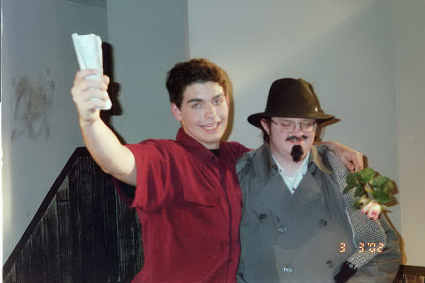 You gotta love these guys!
Jared and Matt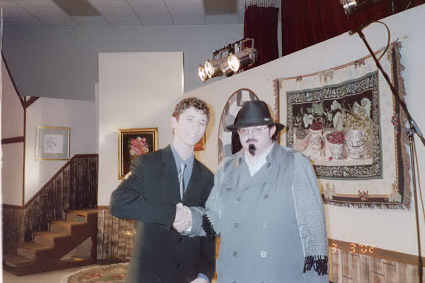 Looks like Lane is making some kind of business deal with Dr. Hooker here...
Lane macks on Linda, hot make-up artist.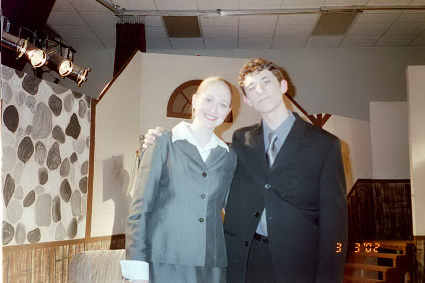 Lane macks on the real estate lady / serial killer.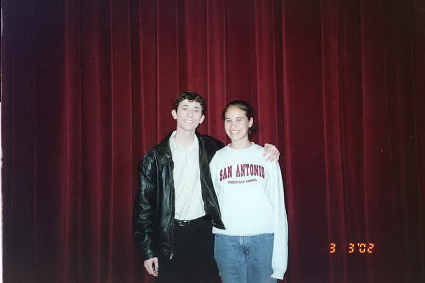 Lane macks on the stage hand, robbing the cradle.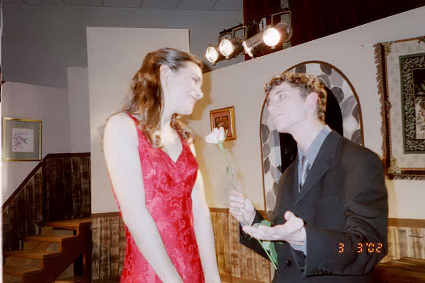 Lane does some serious macking on Kate.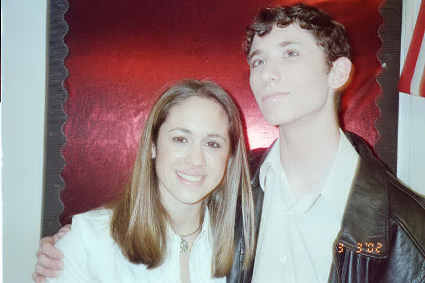 Lane may be macking on Elisa, the beautiful make-up girl, but he looks pretty fruity with that mascara.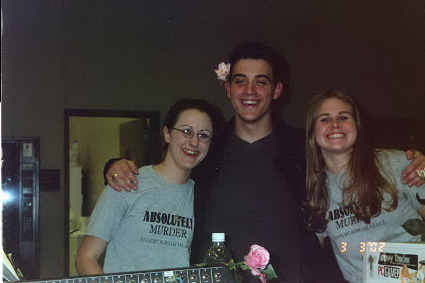 Speaking of macking, somehow in this picture I relate Erik to Ricky Martin. Maybe it's that flower. Or maybe it's his hot body.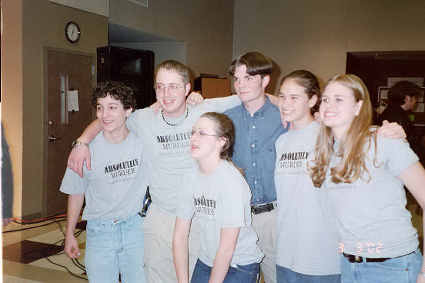 And here's the entire tech team!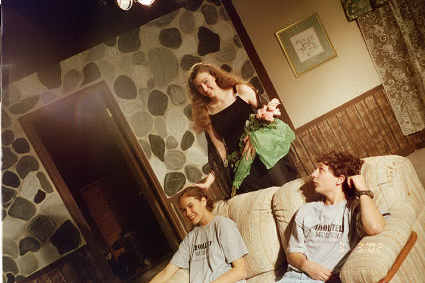 It's at this point that everyone realizes Jared is a little camera-happy.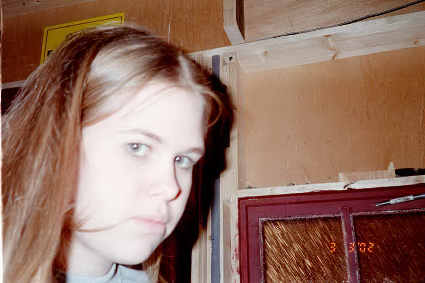 For example, he surprised Emily with this flash.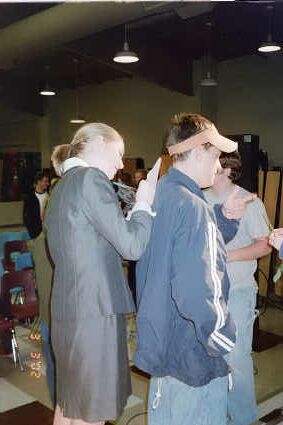 And there were lots of camera flashes around Julianna. Her groupies swarmed her. Here's one of her fans basking in her glow, and who won't be washing his shirt or back until his mommy makes him.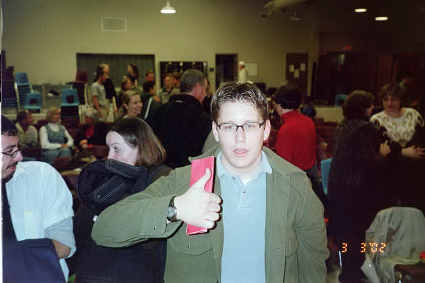 And no wonder! The play was great, as this audience member indicates.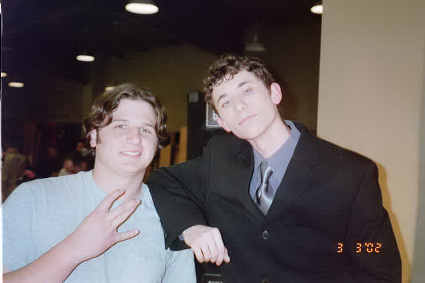 ...and as this gang-member indicates.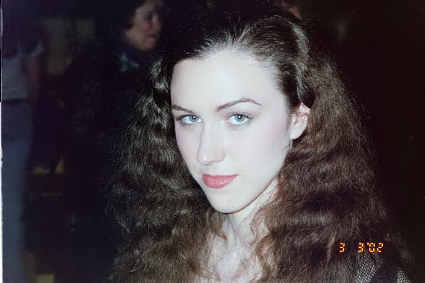 Zap!
(If you want to know what I really think of this picture, click here.)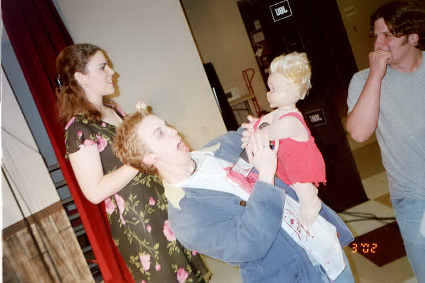 AAAAUGH! CHUCKIE ATTACKS!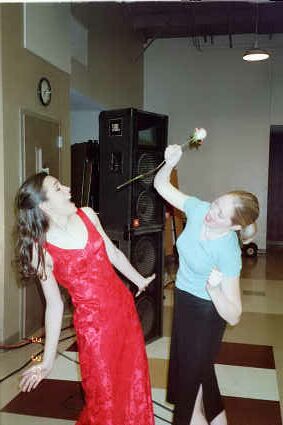 Death by rose. That's kind of romantic, in a demented, twisted, popular culture type of way.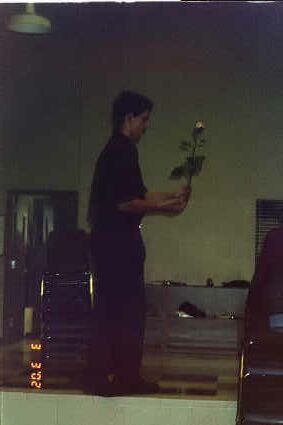 Scotty symbolically preserves 'the Balance.'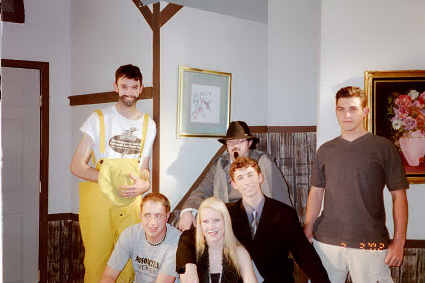 Here's those seniors again! We'll miss you!