Panama City Beach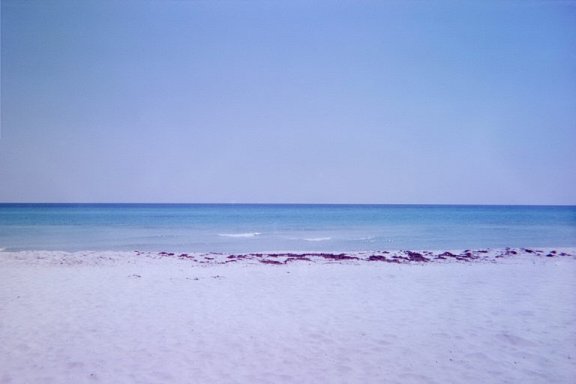 Perhaps the greatest part about Blue Horizon was its placement. I really liked the way that it was on the outskirts of Panama City Beach, so there were no giant hotels blocking our ocean view. The beaches were bare and clean...ahhh...it was great. We loved our secluded little spot. (Well, most of us did.)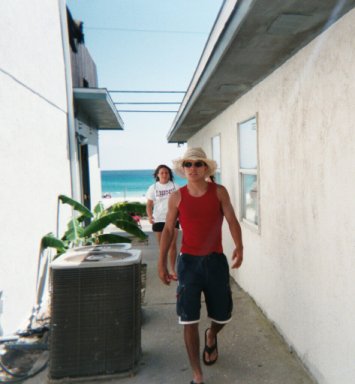 Here you see the main path to the beach from our lodge. We spent most of the day going up and down this path. You would never fail to meet someone on your way to/from the beach while going this way to cross the street.


Once you exited our little walkway, this is what your eyes beheld. Ah, vacation...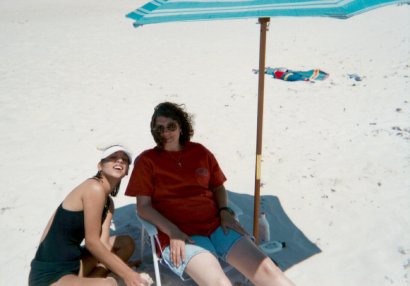 Here is where you found a sponsor. Beneath the 'Cabana' as they called it. Mrs. Willars faithfully endured the harsh ocean breezes and semi-tropical sun in order to amply supply us with sunscreen and sponsorship.


Yes sir, Mrs. Willars and the other sponsors had a hard life of watching us teenagers have fun on the beach. I mean, look at the barren landscape they had to endure!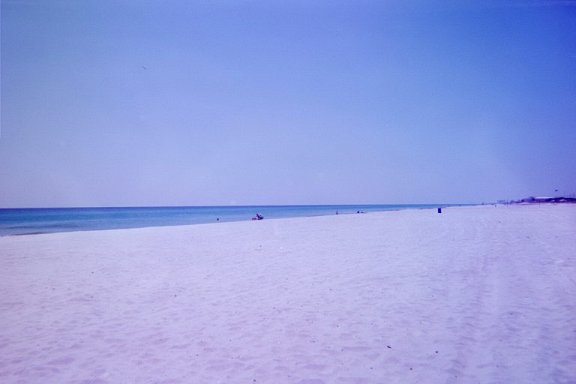 Of course, we had a terrible time of it, too. We had to find things to entertain ourselves...like soccer on the beach... ...sunning ourselves...



...wakeboarding...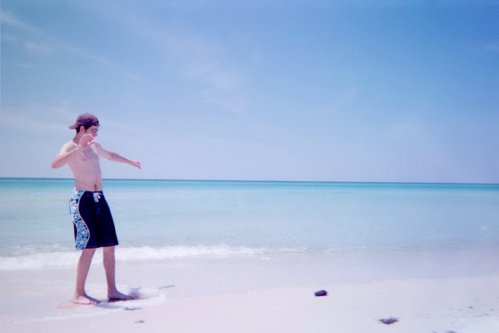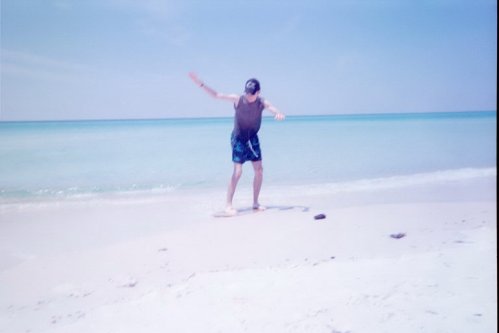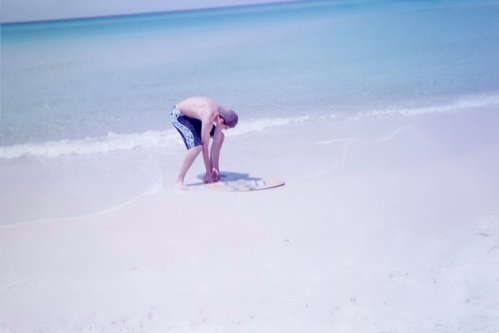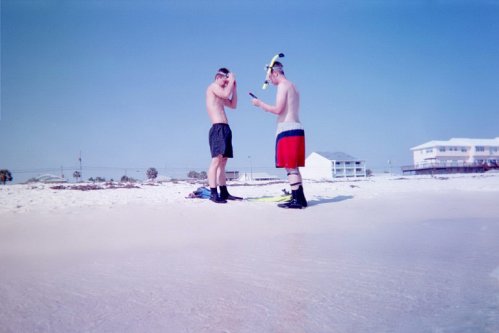 ...snorkelling...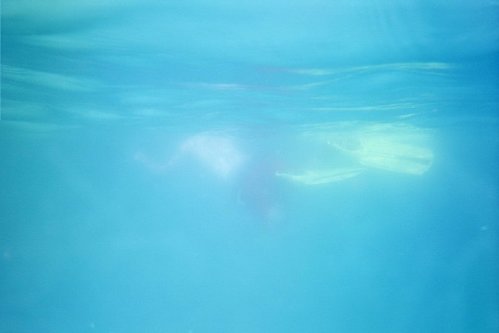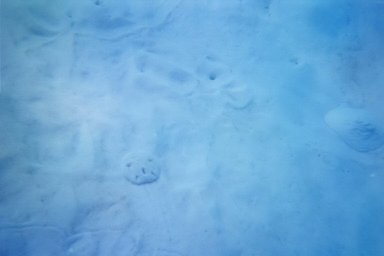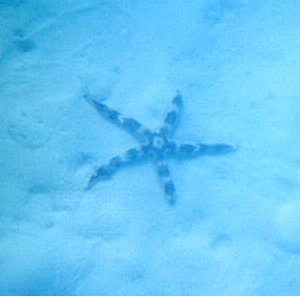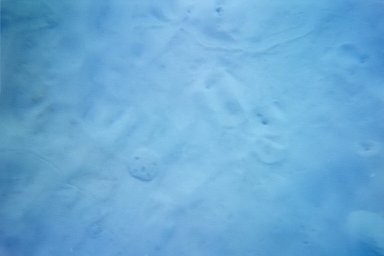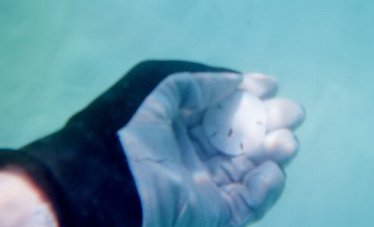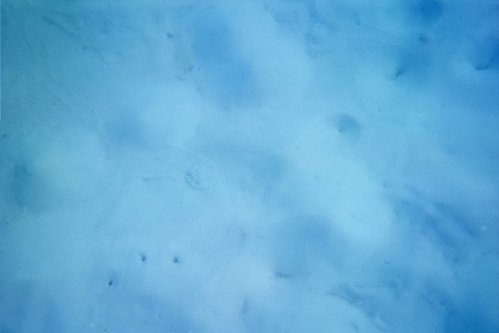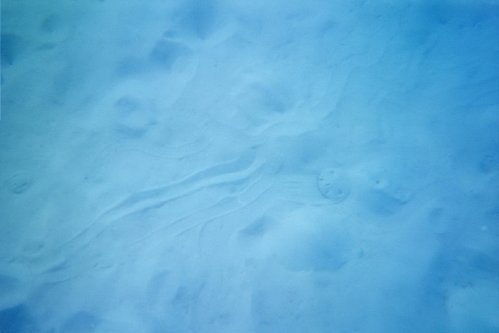 ...swimming...

...even so bored as to having to start digging holes in the dirt...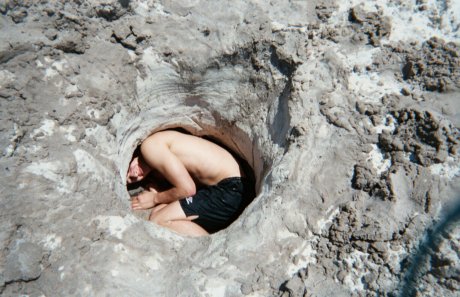 ...ah...I miss it!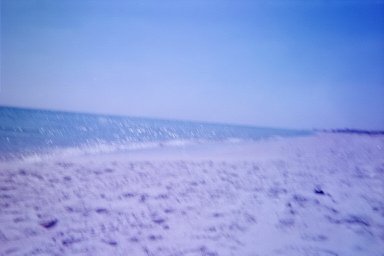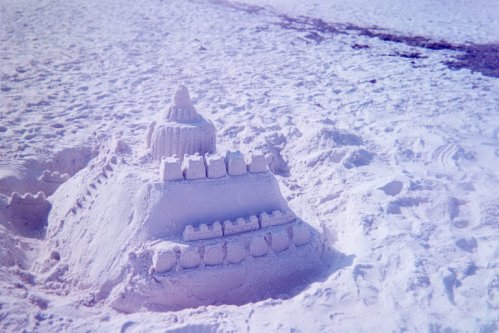 Here you see a sandcastle that a church group that came to Blue Horizon Resorts the last couple of days we were there built. We ourselves never really got around to building a sandcastle, which was too bad in my opinion. I was about to start one when Phil showed up with the Power Kite...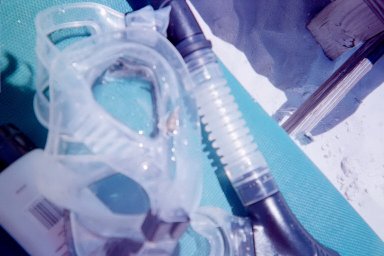 Here's a good shot of my goggles and snorkel but a bad shot of the hermit crab crawling around in my goggles.



I did get to see a pelican fishing when hardly anyone else was on the beach. I tried to get a few action shots of it diving into the water, but this turned out to be very difficult and almost impossible with my dinky underwater camera. But, here's the pictures: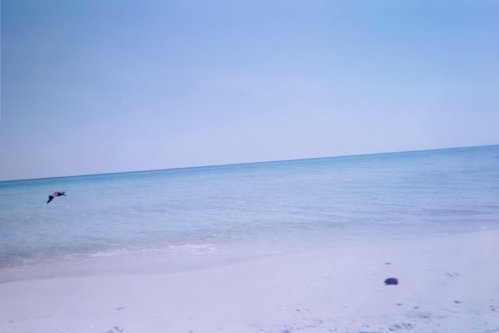 Of course, one of my favorite things to do is walk the beach at night. Florida had just come out of a cold spell, though, so the nights were very chilly. And if you've never been on a beach, that means the sand was FREEZING! Unfortunately, that also meant all the sand crabs stayed in their holes. This was too bad because I had wanted to have crab races. (On the other hand, it seemed to be mating season for the crabs in the water. There were TONS of them, usually about six to eight inches across (including legs).) You had to have a sponsor with you, but it was worth the price to pay to go walk on the beach at night...