On Thursday, Colonel Walker took the day off and took us out from Kaneohe Marine Corps Air Station in a pontoon boat into Kaneohe Bay. From there you could see several interesting things, including the island used as Gilligan's Island and Mokolii Island, known as "Chinaman's Hat."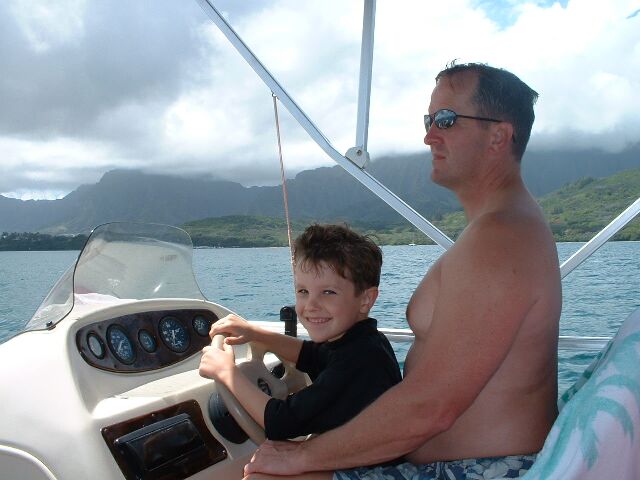 Daddy lets Grady take the wheel for a bit on the pontoon boat.
Is Jonathan dead? No, he's just "snorkeling," but it's anyone's guess what he can find so interesting in two feet of water with only sand beneath him. You can see the pontoon boat in the background.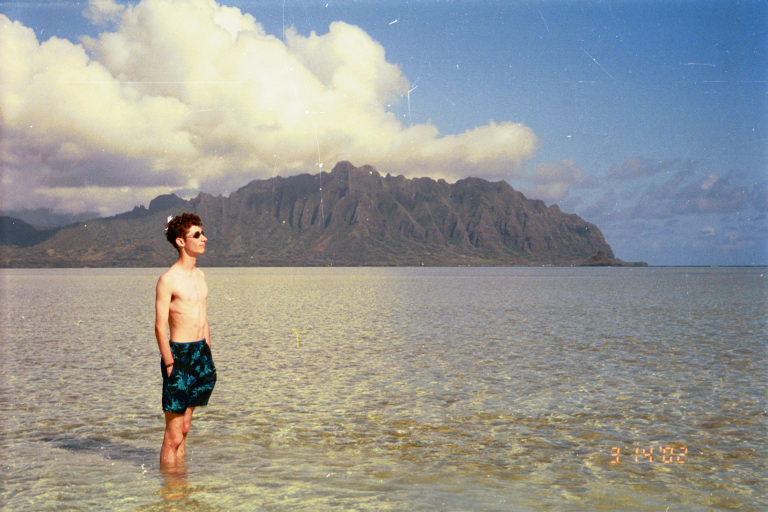 Jared makes the scenery look less magnificent in comparison to his awesome body.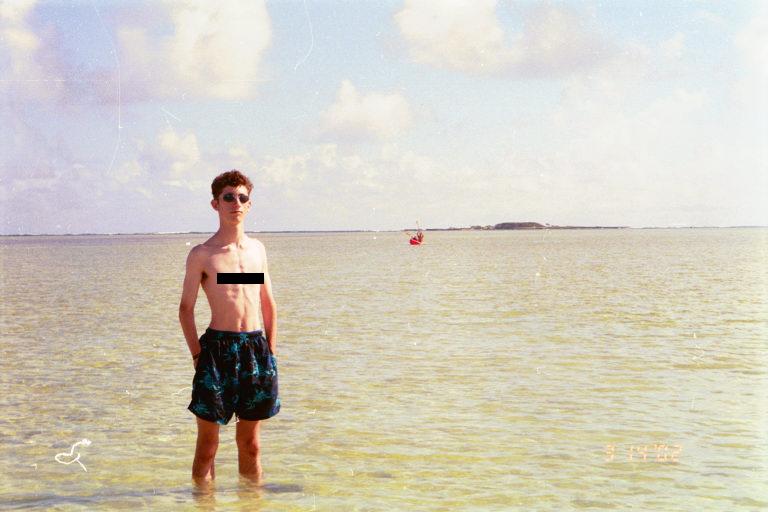 Another hot shot of Jared. In the background you can see the kayak in which we paddled about the sandbar. In the distance you see an island. Well, turns out they were having a playboy photo shoot on that island. Almost as cool as the playgirl photo shoot taking place in the foreground (censored for family-friendly viewing).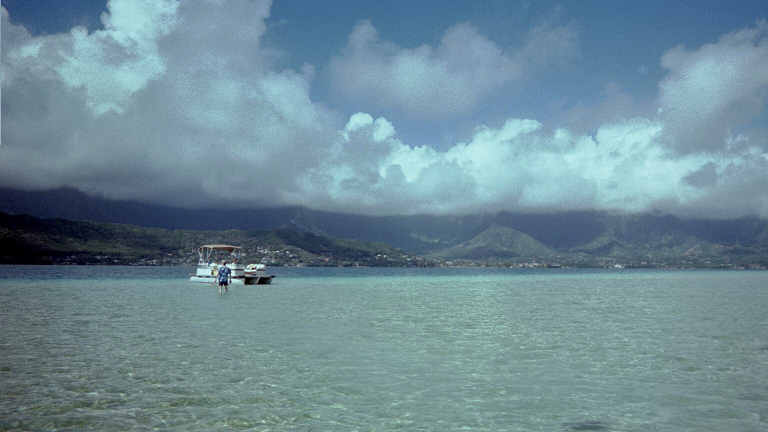 Here's another good shot of the sandbar on which we waded. It was really huge!