On Wednesday we went to Hanauma Bay, a premiere snorkeling spot. If you ever go to the island of O'ahu, you need to spend some time here.
Here you see Hanauma Bay. Hanauma Bay is a volcano crater on the windward side of the island which had one side beaten out by the surf. As you can see, coral reef has grown in it, extending nearly right up to the shore. (The lighter areas are where the bottom is sand, the darker areas are the reef.) There were a lot of people there.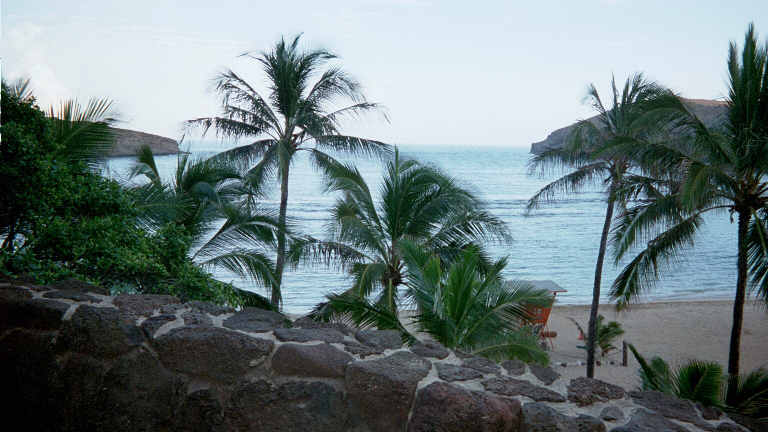 Here's another view of Hanauma Bay.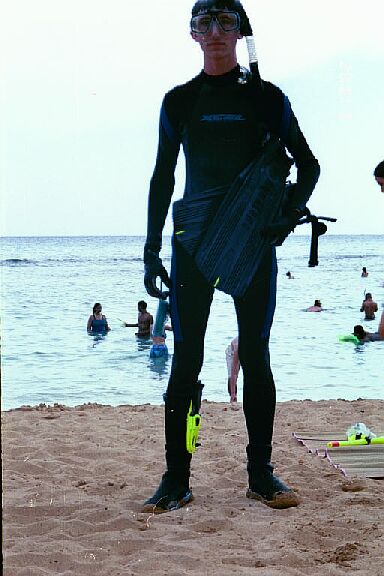 Here's me all dressed up in my snorkeling gear. I got some funny looks when I was putting on my wetsuit, but it was worth it: 1) Sun Protection (even though it was a bit of a cloudy day, if you can't tell from the pictures); 2) Skin Protection - you can cut yourself on that reef! this suit saved me from some nasty abrasions; 3) Warmth - when you're out there for hours like I was; 4) Buoyancy - less effort needed to keep myself afloat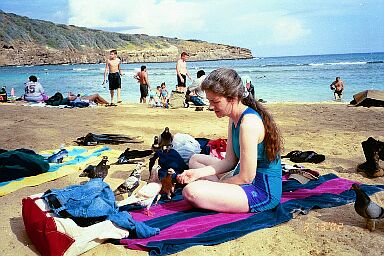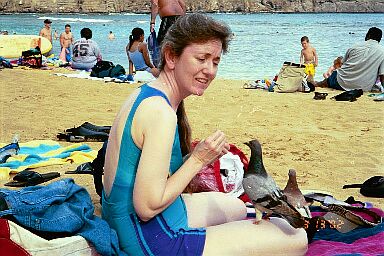 While I was checking out the fish of the sea, it seems that Mom was checking out the birds of the air -- or beach, rather.
Aw, isn't it romantic?