the Tower of London

Here I am standing at the spot where Anne Boleyn and other famous people were beheaded.

Here's a view of the same location, taken from behind. Above it you can see the White Tower (of London) to the left and the Tower Bridge through the trees on the right.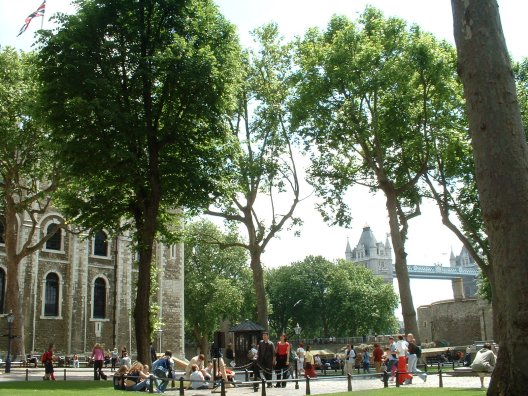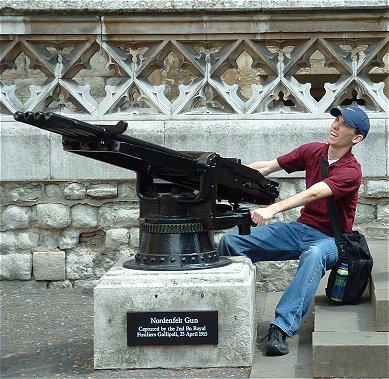 Here you can see me defending the Tower of London from an alien attack. As soon as the UFO's appeared, I sprang into action and took hold of one of the guns displayed there at the Tower of London. Apparently the aliens were after the Crown Jewels (which I couldn't take any pictures of because the Brits fear you'll be casing the joint) because that's where the space ship was flying, as someone who's been to the Tower might have inferred from the picture.

And here's Bryon and I sitting on a bench inside the courtyard.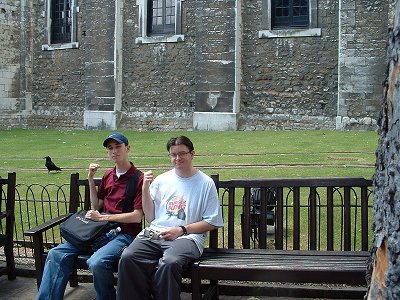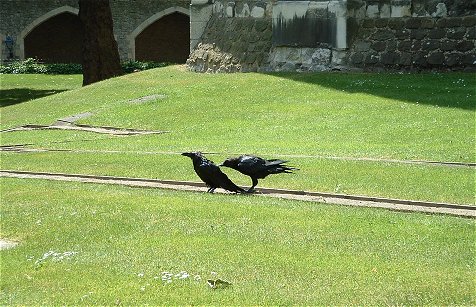 There were several ravens milling about in the grass in the courtyard. Legend has it that if the ravens ever vacate the premises, then the walls of the tower will crumble and England will fall. The Brits aren't taking any chances: they clip the ravens' wings. Unfortunately, this keeps them from propogating, which seems to be an aerial affair. Curiously enough, it also increases their lifespan by about 357%.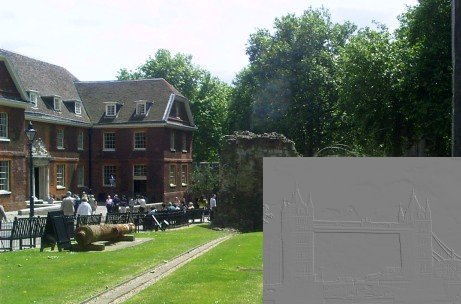 Here's another view of a side courtyard inside the walls. You see some of the Yeoman Warder housing on the left, a grassy yard, and the dark wall of the White Tower bordering the right. The stone wall ruin in the center of the picture is actually of Roman origin (if I remember correctly) and formed the first wall of the castle.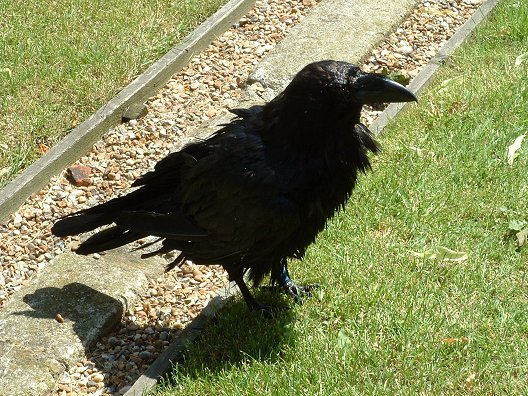 Pretty cool, huh?


>>Load More Pictures<<